VIERI WOMEN: ANNE POSTRACH FROM TINY STORE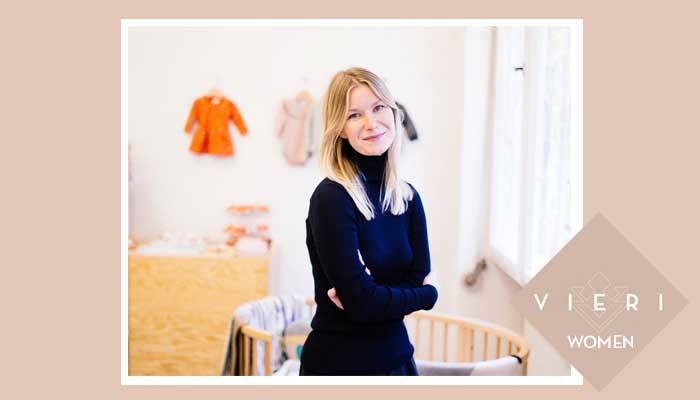 Dear Anne, did you dream about opening your own store for a long time?

I did indeed dream of a store for quite some time. But not a really defined and rather small one in the back of my head. "To own a store" is in itself a vague saying. In reality you don't know what it means until you own one.
What were your first steps to open your own store and how did you prepare for this adventure?

I completely threw myself into the process. Because there is unfortunately no "how-to open a store, step 1" on the Internet, which is why I started to look here and there. At the IHK, the job center (which you can actually forget about), a lot of research on the internet and finally I got myself a business coach and planned the most important steps. The basic structure was already in my head and with the help of a friend - Till Wiedeck - I was able to built the visual structure as well. The corporate identity, the furniture, the website … And that was the point where everything just got into a flow.
How would you summarize the last two years? What the development what you expected and which steps do you still want to take?

Two years went by super fast. I learned a lot but there is also a long road ahead of me. Now it is all about keeping up the emotional high that I had when I first opened the store. Basically moving from the point where you fall in love to be in love and still like the person. Without the thrill of the new. Because now there is a whole lot of day to day, I have routines, regular customers and I am doing a lot of the same things. Which is why I am always working on new ideas for the store. And it doesn't matter if that is a new window decoration, a blog or an imperium (hahah), I have to keep motivating myself.
The Tiny Store established itself really well in Berlin – what do you think is your secret to success?
I do not know. Ask my clients. They like to come back and bring new ones along.
How did you tackle PR and did you have a clear concept, like working with bloggers?
I took PR on like everything else, following my gut feeling. There was no concept, but everything was created to feel natural and to persuade with my love for the products. And I also had the luck of having loads of people working at media outlets, bloggers, journalists or publishers. So I used my network. But I never really put a focus on PR. That would be a full-time job.
You have an instagram presence, an online shop and you are always in your store. How do you do that and who else is on your team?
How I manage to do that is something that I constantly ask myself. And I am being honest, I am more and more worn out by all the small jobs. But luckily I have Claudia and she supports me one day a week, so I don't have to be in the store 6 days of the week. And she is also working on the pictures and adds new products to the online store. That is a tremendous help. As you can see, the Tiny Store team is really tiny.
Which pieces to you love the most in the store?
Everything that is new. We are currently changing seasons and I am really looking forward to the spring items.
Which accounts do we find in your Instagram feed?
A couple of moms like @mamawatters or @anna.cor or creatives like @studiooink or @herzundblut and loads and loads of friends.
What are you looking forward to in 2016?
Real seasons!
Portrait by Jules Villbrandt.
---